---
Special Offers
Call today and receive
50% OFF
selected window and door brands and free installation
call now:
(844) 503-6677
---
Photo Gallery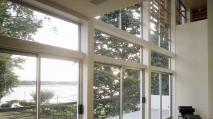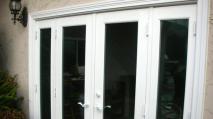 Free In Home Consultation
For FREE IN-HOME CONSULTATION CALL NOW (844) 503 - 6677 or (844) 50 - DOORS.

What is a free in-home consultation? It's a relaxed, convenient way for you to gather the information you're looking for and get all your questions answered about replacing windows and doors in your home.
We measure your windows and doors.
We advise you on what choice of windows and doors may be the best for your home and your wallet.
We'll chat with you about what to expect during a window and door installation.
We do not subscribe to aggressive sales practices so if you don't buy today we will work hard to offer the same discount tomorrow.
We do not sell the same product to every customer. We actually spend the time figuring out what our customers want.
You may even get a price quote for your project on the spot.
It's a known fact that people don't like to be bothered by strangers walking through their houses. We understand it very well, and therefore, our sales advisors and technicians are trained to be courteous and polite.
Schedule your FREE in-home estimate appointment NOW by calling us or clicking on the orange button below.