---
Special Offers
Call today and receive
50% OFF
selected window and door brands and free installation
call now:
(844) 503-6677
---
Photo Gallery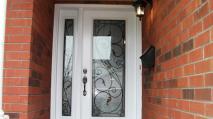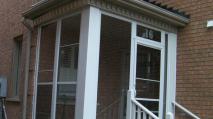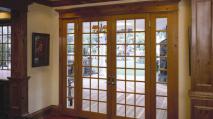 Windows
Vinyl Windows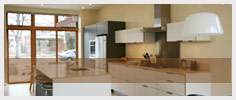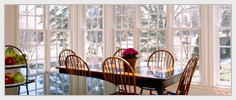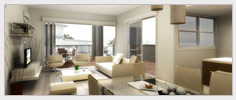 Vinyl windows have been the most popular way to beautify your home for the last 20 years for many reasons.
1. ENERGY EFFICIENCY is the major factor that our customers consider when looking at vinyl window replacement. Dual pane, structure of a frame, thickness of glass, low emissivity (LowE2) and argon gas are the main factors that contribute to energy efficiency. Most of the federal and local rebates are based on vinyl windows replacement products.
2. VERY LITTLE MAINTENANCE - in most cases vinyl windows require very little maintenance. Just wash the dirt off using a water hose. In cases of light staining, not discoloration, paint thinner can be used to clean the frame but call us before you do that.
3. NO DISCOLORATION OR FADING - color is infused in the material, which means there is almost no fading or chipping. Of course, as in every industry, quality depends on the brand name of manufacturer. Less expensive vinyl contains higher amounts of PVC, Poly Vinyl Chloride, which causes discoloration. We carry different quality manufacturers because every project is unique.

4. MULTIPLE COLOR COMBINATIONS - We provide replacement vinyl windows in different colors such as white, almond and bronze. Vinyl windows can be of a different color on the inside and outside. For example, bronze on the outside, white on the inside.
5. MULTITUDE OF STYLES - we offer every style imaginable when it comes to vinyl windows. BAY, BOW, GARDEN, SLIDERS, DOUBLE-HUNG, SINGLE-HUNG, CASEMENTS, OCTAGONS, TRAPEZOIDS etc.
6. FRENCH LOOK/GRIDS - grids make a lot of difference to the look of your house. There are many different styles of grids you can use i.e. Perimeter, Queen Ann, Square just to name a few. We can help select appropriate style of grids for your house.
7. INSTALLATION - last, but not least, vinyl windows are relatively simple to install. All vinyl windows are available in retrofit, block and new construction frame style. Keep in mind though, no matter how simple the installation may be, the installers must be factory certified, as ours are.

When you decide that it's time to revamp your home, please, give us the opportunity to earn your business. With our huge selection of vinyl windows, great prices and excellent customer service, we guarantee to have the perfect product to suit your needs.
Schedule your FREE in-home estimate appointment NOW by calling us or clicking on the orange button below.

Karia Lee
So happy to choose this company, they have the best customer services, installations and wonderful vinyl and wood windows made with the best quality materials.Really worth the price with fast installations.
Read On Google+

George Minor
We had a wonderful experience working with California Window Depot.They were professional, honest and provided us a great price when replacing our windows.We finally found a contractor we can count on for all of our future needs. I would recommend them to anyone I know.
Read On Google+

Ronald Brain
We hired California Window Depot to create a door where we currently have a window. Didn't know how involved this process is. This company handled all of it. They took out an old window. Expanded the opening. Took care of the step code compliance. They opened the wall in such a way tha
Read On Google+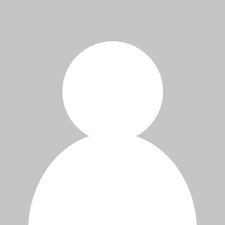 Emmy Carver

Review
These guys were fantastic. They came out to the initial meeting and were incredibly professional. They brought samples and gave me a wide variety of options based on what i was looking for. After i looked at a couple other competitive quotes, I chose California Window Depot and they delivered on what they promised. They came over, did a really complex job and took additional time to make sure the job was..
They followed up multiple times to make sure that i was happy. Well done. I would recommend them to anyone looking to replace windows or doors....
Read On Google+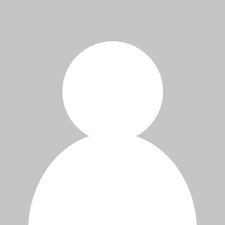 Karen Chloe

Review
First off, these guys do great work. They are great at listening to what you want and working within your budget. I have had them out twice now for new windows, and they were great each time. They took the time to mask off the windows, and treat the existing paint as lead paint, to protect my kids, even though it is not lead paint. New flashing on the outside always looks great, .
and they always clean up their work, so I do not have to worry about old glass or scraps laying around. I will definitely have them again to finish the rest of my windows.
Read On Google+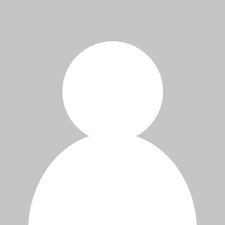 Ralph L. Gibson

Review
The team at California Window Depot did a great job in getting my door designed, ordered and installed. We went through couple different designs over email. They came out for the initial visit and measured the current door. After couple weeks they took the installers. Very clean, smooth and seamless process..
From the initial call to the always helpful office through ordering to installation, the experience was better than I could have hoped for. I would recommend these guys to anyone, they also had the best price around.
Read On Google+

Anthony

Review
California Window Depot came highly recommended by my friend. They came to my place, measured everything, and give me a price for replacing some of my windows. The guy was on time, that was a good start. He showed me what he has and l was pleasantly surprised. They can make windows with STDL grids. That was hard to find. We had to have new construction installation. So, they were very specific about what it entails..
Read On Google+

Flying F.

Review
i had a pleasure to work with this biz. They did my new home's windows last year and result is look amazing, the installation team was great to work with and they answered all of our questions. They helped us throughout all the process and made the job much easier. The sales person down to the installation team were all great.
The quality of window and work done was superior. This year we got garden doors installed and the installer was easy to deal with and finished product was fantastic. We were helped all the way and couldn't recommend them enough..
Read On Google+

Thomas L.

Review
California Window Depot did a house next door to mine. We live in a track home area and were impressed with the job they did. We also had a chance to see the job from the inside. It was absolutely gorgeous. I've looked at many different windows and installations and understand what bothers me. The one thing I noticed is that vinyl windows look bad after awhile whe.
Now, California WD did the job next door about nine months ago and their windows still look like new. And this is after all the rain and dust...
Read On Google+